1)      The watch is really HUGE. It looks good only on a picture, but compared to a normal watch, it is huge. The side is about 50 mm. It looks stupid on your hand, attracts attention of people, so it's not a good spy cam.
2)      They are sold in different shapes, but the insides are the same, so be careful!
3)      It's not Full HD and not even HD. The videos and photos are interpolated from 640×480. There are a lot of ugly artifacts visible after interpolation. The quality is bad even for 640×480. Colors are not natural. The videos indoors are horrible, there's a lot of noise and everything is blurred if you move the watch. It is slightly better outside, but still it looks as if it was made with a cheap mobile phone 10-15 years ago… Video sample can be seen here. Just to show what I mean, here I compare photos from this watch and a 13MP mobile phone camera (videos are even worse):
Watch (click to enlarge):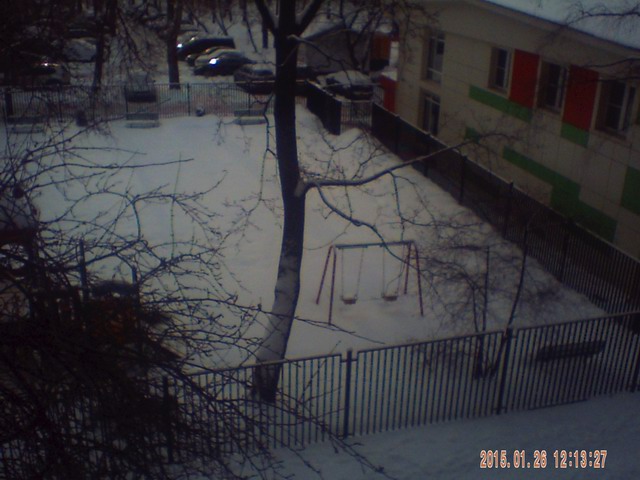 Phone (click to enlarge):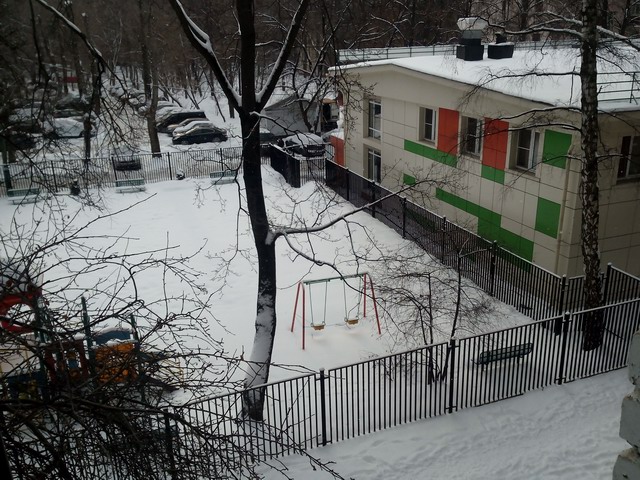 Watch, 100% crop: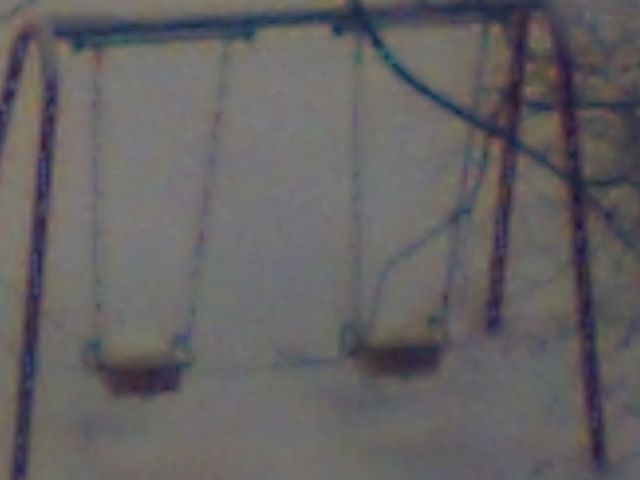 Phone, 100% crop: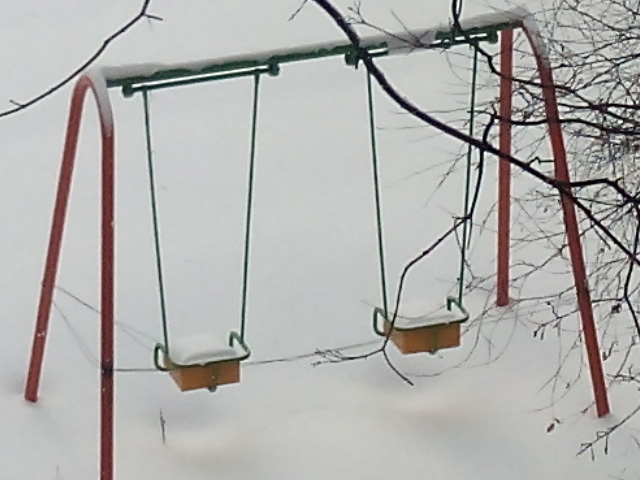 Watch, 100% crop: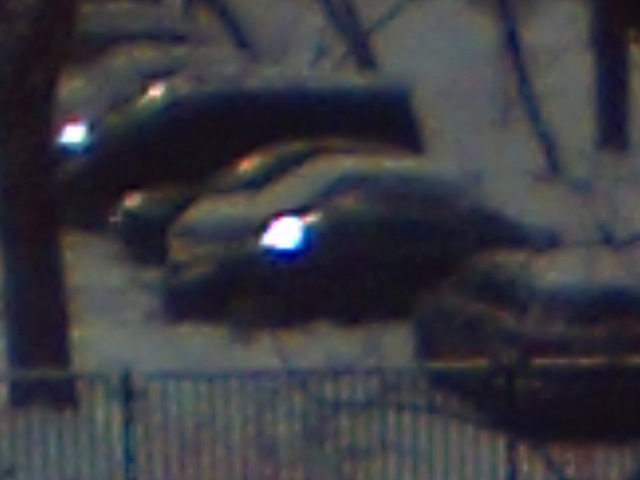 Phone, 100% crop: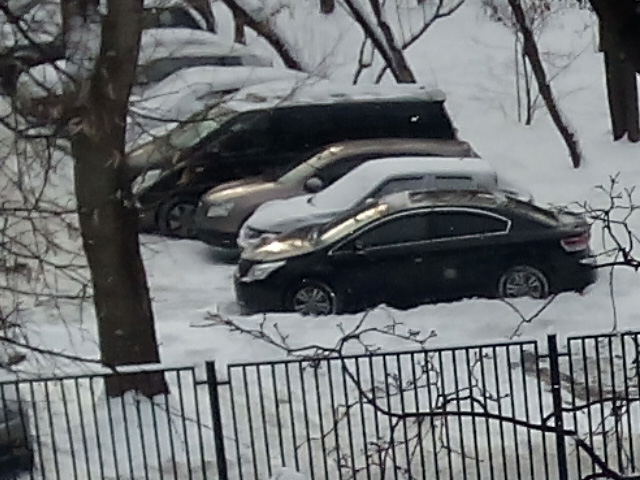 Watch, indoors (click to enlarge):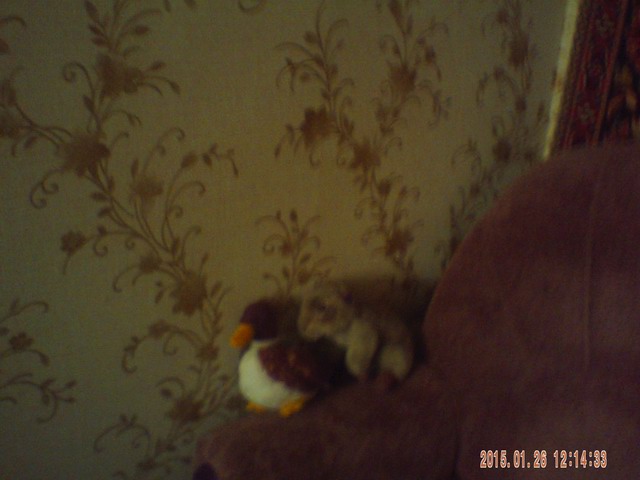 Phone, indoors (click to enlarge):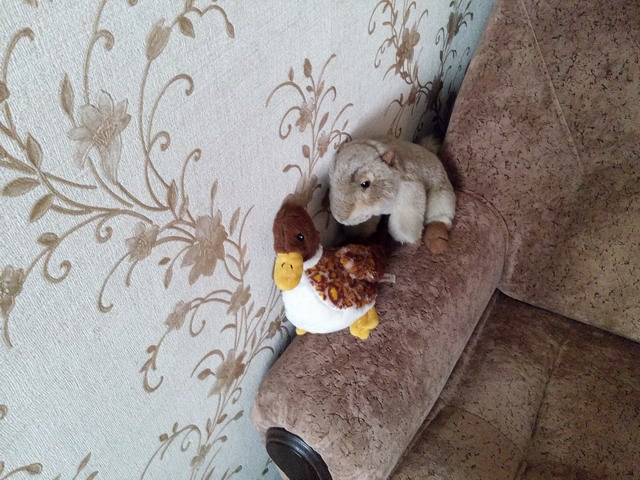 4)      In some positions of the watch the video/photo becomes upside-down while the date and time label remains always in the bottom. Looks stupid!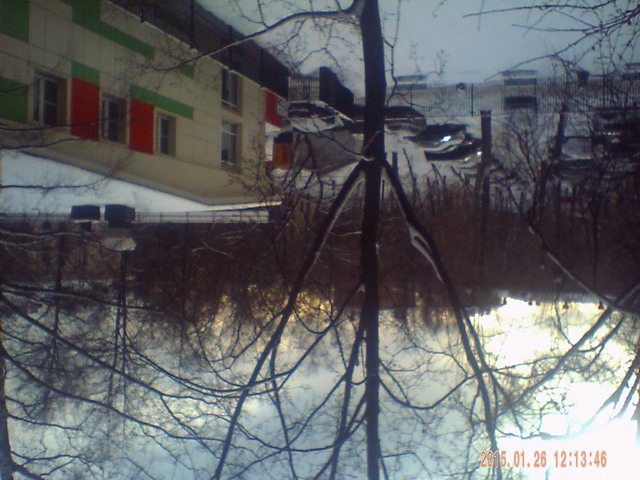 5)      It does not support USB 2.0. The file transfer speed is too low, <1Mb/s. If you recorded 10 minutes of video, you will spend 20 minutes to copy it to your PC.
6)      Overall bitrate is 13.5 Mbps, the storage requites 1Gb per 10 minutes of video. This is too high for such a low video quality.  It's not possible to set 640×480 resolution to reduce visible artifacts from interpolation and the size of video files.
7)      It can be dangerous when connected to a USB port of your computer! It uses a non-standard USB connector which resembles an audio jack. If you dismount the cable from your PC first, it's OK, but if you dismount it from watch first, it short-circuits the USB port and the PC turns off at the same moment! All unsaved data is lost. And you can kill it completely! My ASUS notebook didn't want to power on after this until I removed the battery… be careful…
8)      Night vision is very poor. There is an ugly uneven pink circle in the middle of picture, you can hardly see something 30 cm away from the lens but there's nothing to see if you want to make a video of something which is 1 meter away from the lens. Click to enlarge.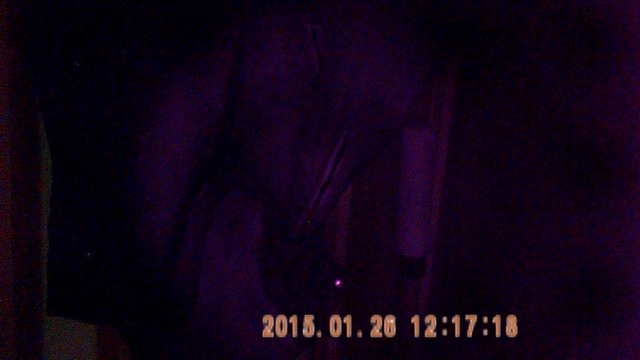 9)    In WebCam mode, the resolution is 640×480 at 30fps. This is actually the best resolution that can be saved from this sensor. Colors are not natural: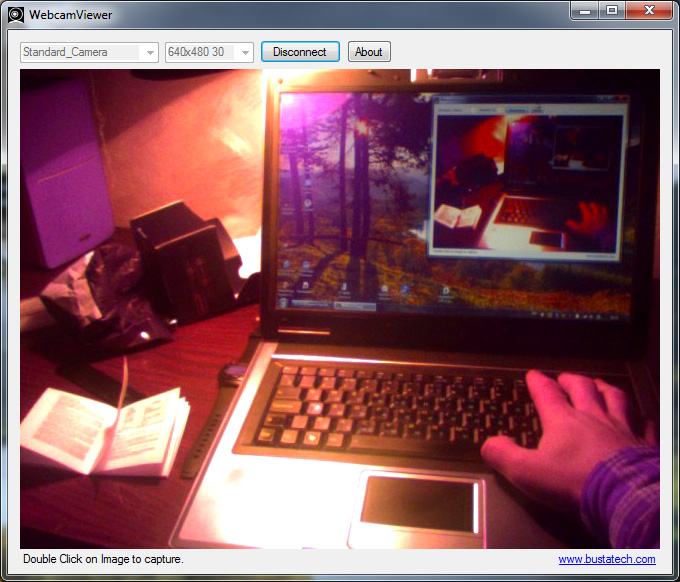 So, I do not recommend to buy it! There are much better DVRs nowadays for this price, with true Full HD resolution.